When the prototype Sud Aviation SE3130 Alouette II helicopter made its first flight in 1955, it became the first turbine powered helicopter to enter production.

The Alouette II, together with the Alouette III and Lama, have played an important role in the development of the international rotary wing industry. They paved the way of aerial work, mountain flying and rescue all over the World; the other helicopters have only succeeded them!

This website is dedicated to the thousands of people who have designed, built, maintained and flown these remarkable helicopters in more than 100 countries.

Pierre Gillard has been collecting everything related to the Alouette and Lama for more than 30 years and this website was established in 2001 to share some of these documents, photographs and articles.

Mr. Gillard is an Avionics Engineer and Professor at the École nationale d'aérotechnique in Saint-Hubert, Quebec, Canada. He also holds a Commercial Helicopter Pilot License and is a Transport Canada licensed Aircraft Maintenance Engineer (AME).

He would like to correspond with anyone who shares his passion for the Alouette and Lama.

Last Updates

14-08-2022

12-08-2022

Addition of pictures of Sécurité Civile F-ZBDI Alouette III at Chamonix (Les Bois).

Addition of close-up pictures of Alouette IIIs.

07-08-2022

Addition of pictures of belly panel of Air Zermatt HB-XII Lama at Zermatt.
---
---
Article to read :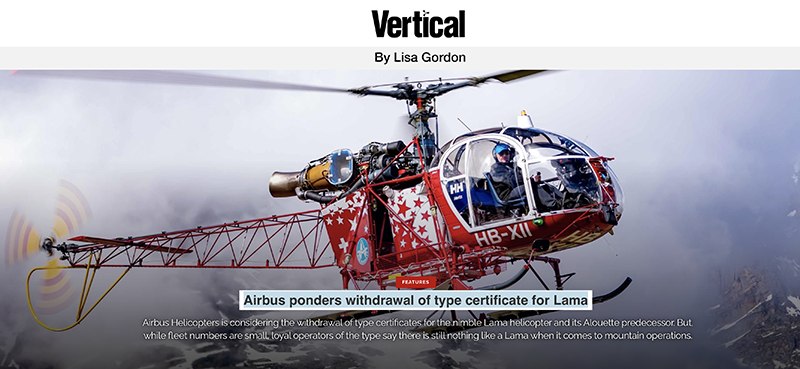 ---
IMPORTANT INFORMATION ABOUT THIS WEBSITE - TOP OF PAGE - FRANCAIS
---
© Pierre GILLARD - Last update : 14-08-2022.